Nature's Way Chiropractic Reviews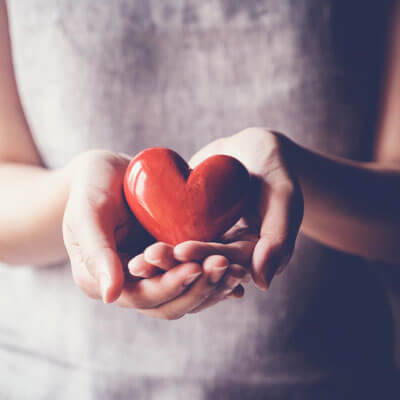 What Our Dawsonville Patients Say
At Nature's Way Chiropractic we love when patients share with us their feedback and comments after chiropractic care. Please read our patient testimonials below to see what other people have achieved through their tailored treatment plans with us.
Share your stories too! Click here to send us your feedback so that we can help to spread the word about the benefits of natural Nature's Way Chiropractic care.
For more information, or to schedule an appointment contact us today.


What Our Patients Say…
I knew when I walked in the door I found my place, it was the best, most loving thing I've done for myself in many years immediately after my treatment I was actually, emotionally touched, I hadn't felt that degree of genuine care for many years! Dr. Kara has this, perfectly powerful combination of talent and intuitive knowledge that can't be learned in schools… From a deeply loving-place within, she actively facilitates "self-empowerment" which is the most loving gift that can be shared. Dr. Kara has opened up a powerful loving space/place for you to come to heal from the inside/out. With her generous encouragement and guidance, I am grateful and honored to have found "My Place to Heal."
˜Beverly L.
This was my first time going and I was very nervous I've been in a lot of pain for over a year due to a bad fall. I met with Dr. Melissa and she was absolutely amazing. She was very caring and explained a lot to me. I felt very comfortable there. Even the secretary was very friendly. This is truly a comfortable and friendly place, with amazing care.
˜Kelly R.
I am so happy I found them today. I had just got my hair cut and as sitting in my car, looked up and saw the sign. I thought to my self why do I keep living with this back pain and not taking the steps to fix the problem? Usually, it's the price. So I walked in and asked how much it costs, but I was surprised by the friendliness of the lady at the front counter. I also liked that it was affordable but not cheap (normally if you find it to cheap I feel that they just adjust you and send you out not really addressing the issues you are having with your back). So I took the chance and did the first visit. By the way Kara took me in right then, no wait, got to know me and my back history. She made me feel like I was important to them and address my back issues. I walked out with my back feeling noticeably better. I'm happy to say I will be going back for more treatments to have better quality of life with my back. Thanks again!
˜Brian B.
The staff was very friendly and knowledgeable. Dr. Melissa tailored the adjustment to my needs and made sure everything felt better before I left. She did techniques no one has ever done in going to chiropractors for over 30 years that worked extremely well. I am so glad I found a chiropractor that fits my needs.
˜Danlyn M.
I chose Dr. Kara as my chiropractor after reading "Meet Dr. Kara Zajac" on the website because I had the same experience with MD's that Dr. Kara had and felt that she and I could relate with each other. When I walked in to Dr. Kara's office I had been in pain for 10 days and could barely bend at my waist. Dr. Kara asked some key questions and was able to relieve some of my pain and stiffness on my first visit. Can't wait to see what she does with my aches and pain on my next visit,
Thanks Dr. Kara!
˜Arbie W.
I've never been to a chiropractor. I was a bit skeptical of the unknown. I was highly impressed. My pain is not completely gone on my first visit, but went down in pain level. I will be coming back. Thank you for helping and awesome staff.
˜Ruthie A.
Despite a bit of skepticism for chiropractics, I was blown away by Dr. Kara and her assistant. Thank you for the time, care, attention and hope you brought me from my first visit. I can't wait to pursue healing with your skill and direction!
˜Teresa H.
Dr. Kara was Amazing!! I came in with severe shoulder pain and could not lift my arm. She listened to my complaints and knew exactly what to do. I immediately had less pain and more mobility. I have seen several chiropractors in the area and she is the best! She is nothing short of a miracle worker!
˜Merry S.
Thank you for serving your purpose in helping others!! I'm so grateful to be one those you described that was still hurting and being directed into the system or not even directed at all. You have made the difference in being treated and being served. My friends have noticed I feel better and I tell them that there is this lady in Dawsonville that will help you get on the path to healing and wellness. Thank you again and see you soon–I'm bringing friends!
˜Lyle W.
Dr. Kara was very nice and helpful and explained why I was feeling the way I was and also encouraged things I could do at home to help my situation. I was hesitant about making the appointment, but very thankful that I did now. I will be back.
˜ Sunny P.
I had been suffering with back stiffness when I woke up every morning for months. The next morning after my first visit, the stiffness was gone. I felt 10 years younger. Dr. Zajac really knows what she is doing. She is the best chiropractor I have seen in years. It is the fourth day after treatment and the stiffness is still gone.
˜ Ingrid S.
I came in as a walk in with no appointment. I was seen after a short wait. After my first treatment I felt better than I have in a long time. I have confidence in Dr. Kara to treat my painful conditions. The atmosphere is very calm and soothing and helped me to relax. Dr. Kara called me later that evening to make sure I was feeling better and asked if I had any questions or concerns about my treatment. I am feeling better, I can even get on my Bowflex Tread Climber to get some exercise. I have been in so much pain i have not been able to get much exercise for the last year.
˜ Wendy R.
It's hard to know where to begin when someone practically saves your life, but Dr. Kara did just that. In late January 2006, I awoke in extreme pain with my left hip and leg. The pain was so excruciating that I drove myself to the hospital. After seeing doctor after doctor and having MRIs, x-rays, and other testing, there was still no answer to this dilemma. Making an appointment with yet another "doctor" (chiropractor), and I use the term loosely, I left that office and high tailed it to Dr. Kara's office.
In tears I begged for an appointment… begging was not necessary. Dr. Kara immediately came to my rescue! She could barely touch me the pain was so severe, but her patience, compassion, and skill has put me on the road to recovery. I have not been an easy client for Dr. Kara, how she put up with me is a mystery, but she has been the healing power for one of the worst times of my life.
It has been a long, painful road back, but Dr. Kara has been by my side the whole time offering positive support. I no longer need a cane or need help moving about. I no longer need strong drugs and I no longer cry in agony. There is no way to express my sincere gratitude and deep respect to this exemplary person and highly skilled professional.
˜ Anne S.

Nature's Way Chiropractic Reviews | (706) 265-7339